Gellner Jewellery Collection Expands
We welcome several new jewellery pieces from Gellner this month, adding to our existing collection. 
Gellner offers the very best in jewellery design. Showcasing their signature combination of Tahitian pearls, black and brown diamonds and German craftsmanship. 
 GELLNER stands for outstanding and extraordinary German made jewellery. This family owned brand masterfully highlights every pretty detail. Their designers skilfully make the jewellery in their own workshops in Germany. Carefully selected fine pearls, exude the emotions associated with natural beauty. Perfectly suited to the style of the women who wear GELLNER.
Stars in Heaven Ring – Award
We have received two of Gellner's award winning Stars in Heaven rings featuring 18ct Rose Gold and Black Ionised Steel with a Tahitian dark pearl in its centre. Dedicated to the beauty of strong women who love to wear an award winning jewellery piece. This design won Best Fashion Jewellery Brand in 2018 at the prestigious Inhorgenta Awards show.⠀
Discover our broader collection of Gellner Jewellery and other pearl jewellery at our Sydney boutique, 80 Castlereagh Street, Sydney.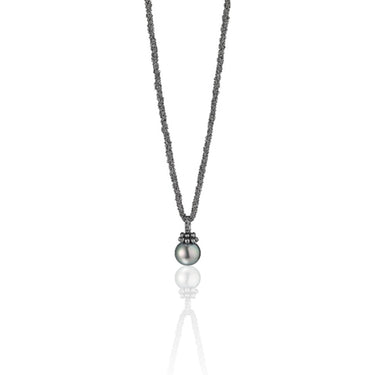 RENDEZVOUS WHITE GOLD, TAHITIAN PEARL & BLACK DIAMOND PENDANT
details
Precious Metals: 18ct white gold Gemstones: Black diamonds totalling 4.22ct & a 14-15mm Tahitian pearl
REF: NDP1197
$5,350
MAKE AN ENQUIRY