ARGYLE PINK DIAMOND 'THE PINK STARLET' NECKLACE - MARCH 2021 NEWS
We are pleased to introduce a special Limited Edition Argyle Pink Diamond necklace called 'The Pink Starlet' - we have acquired 4 of only 80 available worldwide. 
Inspired by the romance of a starlit night. A delicate symbol of love and glamour.
A limited collection of 80 worldwide, crafted in 18k gold, the necklace sparkles with seven diamond set starts, three of them with more than 0.60ct Argyle pink diamonds. With the mine now closed, these diamonds will not last forever.
Each necklace is individually numbered, with a Certificate of Authenticity and exclusively available through only select Argyle Pink Diamonds Select Ateliers. Speak to one of our team about this precious piece by calling us on 02 9231 3299.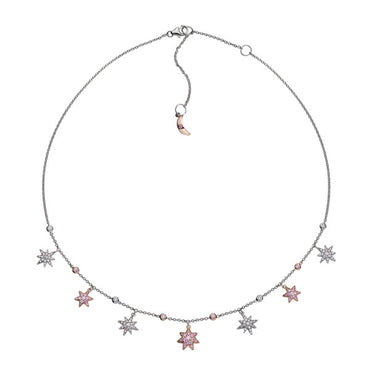 LIMITED EDITION OF 80 "THE PINK STARLET" ARGYLE PINK DIAMOND NECKLACE
details
Precious Metals: 18ct white and rose gold
Gemstones: Round brilliant cut Argyle Pink Diamonds totalling 0.63ct
Limited Edition: 1 of only 80 pieces worldwide
REF: ND1220
$12,880
MAKE AN ENQUIRY